Year 5 2022 - 2023
Miss Treasure
Welcome to Year 5 - Summer Term
Pharaohs
Let's travel back 5000 years, to the dusty realms of ancient Egypt.
Cruise along the Nile, entering a world of mysteries and curses, mummies and kings. Find out about life on the river's fertile banks, discovering Egypt and its fascinating culture. Unravel the secrets of ancient tombs, using historical sources and ancient artefacts. Find out about powerful pharaohs and grandiose gods. Make yourself a nemes and you'll really look the part. Become an apprentice and work for Ramose, the chief embalmer at the Beautiful House. Help him prepare a body for its journey into the afterlife.
Now open the doorway to ancient Egypt. Who knows what treasures you will find?
Class Novel - Summer
Secrets of a Sun King by Emma Carroll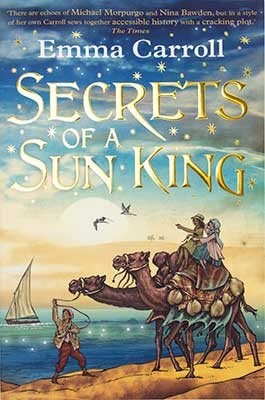 English:
In English this half term, we will be focussing on the story, 'The Paperbag Prince'. The outcome from the unit will be a hybrid text of persuasion and information.
Maths:
In Maths this half term, we will continue with our learning about geometry, measures and statistics. We will calculate area and paerimeter, convert between measures for length, name 2d and 3d shapes, use coordinates for position and direction and interpret a range of graphs.
Science:
Our Science topic this half term is 'Living Things and their Habitats'.We will learn about life cycles and reproduction in plants and animals.
Homework:
As well as four reads a week, children will continue to have Maths and English activities assigned each Monday on Deepening Understanding. Children could also complete sessions on Reading Plus and Doodle Maths.
Files to Download
Year 5: News items
There are no News items to display
Year 5: Blog items
There are no blog items to display
Year 5: Gallery items
There are no Gallery items to display